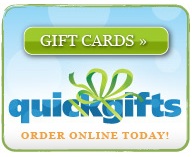 Featured Rental Properties
We offer the Best Selection in a wide variety of properties from cozy cottages to luxurious condominiums. New listings waiting for our Maine Summer Vacation Rentals! Each property possesses its own unique character and charm, all located beach front on the Atlantic Ocean or in close proximity to the sandy beaches of York, Maine.

We also have many smaller homes, cottages and cabin rentals for southern coastal Maine including many oceanfront and waterview properties.

CALL TODAY!
Phone: 207-363-3213
Fax 207-363-7570
Email: rentals@riversbythesea.com

Rivers By The Sea is a member of the Maine Association of Realtors, Multiple Listing Service, York Chamber of Commerce and Maine Chamber of Commerce. We offer Real Estate Sales, Property Management Services, Long Term Rentals and Vacation Rentals for York Beach and the surrounding Maine area. Contact Us today for more information.