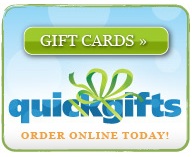 News
Blue Sky on York Beach
Submitted by Rachel Forrest on Fri, 01/11/2008 - 03:16. to SeacoastEats.com.
Once you meander through what currently looks like unfinished business in the newly renovated Atlantic House at Short Sands Beach and walk up the stairs into restaurant Blue Sky on York Beach, you might feel like you've stepped into some alternate universe. I did.
Rising above the souvenir shops and taffy stores of this touristy town (now in its wintry and somewhat depressing lull) is one sophisticated (but not offputting) restaurant. It's spectacular. But of course! Boston culinary luminary Chef Lydia Shire is in charge (come on! Locke-Ober, Bibo, Pignoli — greats all) and she's brought absolute pizzazz into the area. The food is inventive and delightful with a familiar base of comfort cuisine, the staff knows so much about the menu I felt I'd stepped into a refreshingly astute gastro think tank, and the décor, well, this place is hip, whimsical, quirky, comfortable and lovely all at the same time.
Blue Sky on York Beach
2 Beach St.
York Beach, ME
(207) 363-0050
www.blueskyonyorkbeach.com

Hours: Sunday-Thursday, 5:30-10 p.m.; Friday and Saturday 5:30 -11 p.m. Lounge open later.

Food:. **** and a half. Creative dishes rooted in our familiar comfort foods, decadent indulgences all.

Service: **** and a half. Not only do the staff members know what's in the dishes, they know how the individual ingredients were made and actually appreciate it. Hospitality abounds.

Ambience: *****. A great looking space with elegance and class mixed with fun and whimsy and a lively scene.

Overal:. **** and a half. Spectacular in all ways.

Five stars - Excellent
There are so many environments to choose from here. The bar is funky with mod molded plastic seating and low cocktail tables or not and a fireplace that goes through to the dining room with a view to the street from tall cushy white covered booths or tables that look toward the ocean and, not soon enough for me, the outdoor balcony seating will offer an experience of the sound of the surf as well. There's also a hearth cooking area where you can sit at a dining bar and watch the chefs work and a larger main dining room with plenty of hubbub, all with funky accents in décor. Check out the '70s chandelier in the restroom, ladies, and the gleaming beer taps in the bar that resembles a sleek metal version of Rosie the maid robot in "The Jetsons." There's a classy elegance about the rooms too so you can dress up if you like, but casual dress is fine.
Some will say the menu is too pricey and frankly, it is a bit "dear" for the Seacoast, but you can have a meal of surprisingly large appetizers and share and split dishes instead of dining that old-fashioned app/entrée way if need be. The menu is divided into Hearth cooking (a few entrees cooked in the brick oven), starters (salads included), Maine (more entrees), Lobster (a mix of smaller dishes and entrée sized differentiated primarily by price) and since many main dishes are a la carte there's a list of sides. You won't get novelette sized descriptions of the dishes right on the menu here so I recommend that you ask about each dish as the few words on the menu is nothing compared to the great description you'll get from your waitperson. Not only do they know the basics of what's in the dish, but how it was made, that the extraordinarily tender duck in the charcoaled pomegranate duck with salsify ($28) dish was marinated overnight in mirin, soy, ginger and garlic and that the salsify accompaniment was cooked in cream — you won't know all that unless you ask (or have an incredibly refined palate and a culinary arts degree) and just about all the dishes are like that.
Members of the waitstaff are not only knowledgeable, they actually swoon over some dishes. An appetizer special of duck foie gras with pork belly was so appreciatively described by our waitress one evening it almost forced ordering it and I was glad I did. The chilled foie gras terrine was marinated overnight in Riesling, which gave it a touch of sweetness, and the sliver of rich pork belly was cured in sugar in-house and coated with a five-spice rub and served with port-soaked figs ($14). Gotta love that lip-smacking fat. Even dishes as unusual as skate cheeks, another special appetizer one night, have a short story to tell, here the creamy meat is sautéed and served with three small fluffy potato pancakes, a sweet coconut cream and a tangy salsa verde ($14).
Not all dishes are so exotic. Many reflect more of the New England comfort ethos we crave. I go on about the special appetizers because they are so creative and good as was a simple chili relleno stuffed with Tallegio cheese with plenty of heat at the bottom of the dark green hot pepper ($11) and a smooth white bean puree. On the regular menu, a duck confit, while an appetizer, could be a whole meal with the delicately crisp skinned duck on top of hot gingerbread and served with juicy muscat soaked golden raisins. ($14). Even simple tossed greens becomes a bit of fantasy in the Merriam Vintners salad with arugula and bull's blood microgreens, which comes with a creamy mild house made robiola cheese and large crunchy crystallized walnuts ($11). Housemade cheese. Nice.
Some of Shire's signature dishes are on the menu as well, especially in lobster dishes in their own special section. I did wish I had asked more about the hot buttered lobster on thin panko fried pork chops before ordering because not all dishes in the lobster area are made up of primarily lobster as in this dish where the lobster was just a few bites on top of two large pork chops ($34). Steamers dipped in lobster butter are simple but the lobster butter, like a creamy bisque coating the sweet clams takes it to another level ($15). There's also a famous lobster pizza but we tried the hot spiced lamb pizza with plenty of finely ground lamb and orbs of creamy goat cheese, the dough flat and crisp ($14).
Naturally there's lots of fish on the menu, haddock on a cedar shingle, an upscale fish and chips with grey sole and creamy crab biscuits, but chicken and beef are good choices too. The cowboy steak with gaucho rub is thick and tender with a hint of heat from South American spices and the great touch of fat that makes this cut so flavorful ($34). Brick chicken, which came with a lengthy description of exactly how this decadent dish is made, is so crisp outside and juicy inside it's making my mouth water to write about it ($24). Sides are good to share and are fairly simple. I'd like to see more green veggies here but the twice fried beans with ginger are sparky and tater tots with green onion are an elegant version of homefries. I wasn't so fond of mashed potatoes with sour cream in them, simple butter and cream would have lessened the tang and the potato doughnut with Lyle's Golden syrup would be better for dessert, but there's so much else to sample in each starter and entrée, sides seemed almost unnecessary. Almost. There's a huge baked potato, after all.
There's going to be a little cupcake bakery downstairs eventually and desserts here reflect that hearkening to the sweets of our past. Dark chocolate pudding is delicate, smooth and rich as is a caramel pot de crème, both served in small dishes that are just enough. Sure, you could get fresh raspberries swimming in cassis, but get the steamed chocolate cake instead.
There are plenty of cool cocktails, a very good beer list and a nice selection of wines here to round things out, many of which won't break the bank, which will be a concern for many looking at this menu. Yes, there are some expensive dishes, but you can do it without going nuts and still have a great meal with a mix of starters and small plates that are substantial enough to be a mini-meal — it's the new way to dine now anyway — but whatever you try, it's an experience of decadence, creativity, whimsy and indulgence. We deserve it, don't we?
Rachel Forrest is a former restaurant owner who lives in Portsmouth. Her column appears Wednesdays in Go & do. Her restaurant review column, Dining Out, appears Thursdays in Spotlight magazine. Hear her on Wine Me Dine Me with co-host Susan Tuveson at 6 p.m., Fridays on WSCA-FM 106.1. She can be reached by e-mail at rforrest@seacoastonline.com.
Copyright © 2008 Seacoast Media Group, a subsidiary of Ottaway Newspapers, Inc. All Rights Reserved.