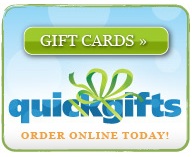 Testimonials
Just writing to say that we really enjoyed our stay at the property. I highly recommend it to anybody else that is considering a cottage in Maine. The rental staff accomodated our every need. I will definitely be coming back at some point in the future, maybe even this fall sometime.

Thanks again,
Chris Hinden
Good Morning,
I want to let you know that we had a wonderful time at the Cahill Cottage this past weekend.
Everything was perfect. Our family really enjoyed themselves as well and are hoping to have this become a yearly event. It's always nice to invite family and friends and have them enjoy themselves so much. We have had a great time both times that we have been at the Cahill. Thank you so much.
Thank you for your help. And once again, thank you for helping to make our stay so much fun!!
Bonnie Estey
My Brother-in-Law has been keeping us up to date with news and happenings at York this past winter and along with the web cam at Nubble Lighthouse my family is psyched for our vacation again at Short Sands. We get one vacation a year and I can't tell you enough how coming to York gives us such peace and down home quality and family time together. I pray that York remains the family atmosphere we have searched to find and partake in. I can hardly breathe in anticipation for August. Come January 1st the kids (teenagers believe it or not!) start a countdown at our house. It isn't Walt Disney World, it's better! Pure freedom to breathe, roam, meet new friends and old. We all have the Nubble Lighthouse on our Computer Speed dials to see the weather in York! Maybe a web cam at Long and Short Sands? I'd be watching!
Here's to another FANTASTIC SUMMER in York, Maine!
Sincerely Yours,
Wendy M. Ross