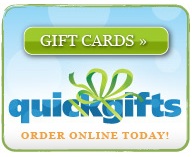 News
Support for renaissance in York 'overwhelming'
April 24, 2007 6:00 AM
YORK, Maine — Nearly 1,400 special bricks will be laid in the new sidewalk at Short Sands Beach beginning in mid-May as the Greater York Region Chamber of Commerce and the York Beach Renaissance Committee draw Phase 1 of the project to a close.
"The response has been overwhelming," said Cathy Goodwin, president of the chamber, as the last of the brick orders were being sent to the manufacturer. "We sincerely appreciate the generosity and support we have received. We'll be planning a dedication in June, once the work is completed."
Plans originally called for the new sidewalks to be built along Ocean Avenue between the Sands Motel and Shelton's Gift Shop, but because of the Mother's Day floods last year, that section of sidewalk has been delayed. The first section will parallel the Atlantic House on Main Street, which is currently undergoing a massive renovation.
Copied with permission from Seacoast Online. Seacoast Online is owned and operated by Seacoast Newspapers.
Copyright © 2005 Seacoast Online. All rights reserved. Please read our
Copyright Notice and Terms of Use. Seacoast Newspapers is a subsidiary of
Ottaway Newspapers, Inc., a Dow Jones Company.