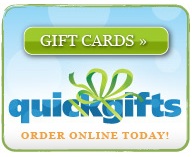 News
Top Searched States for Real Estate
I have lived in the Washington, D.C., metro area for almost 10 years. That is an eternity for me! I used to move every four to five years. So once in a while, I get the itch to look at other cities and states to see what's out there. But for one reason or another, I always end up staying here.

I was curious to see what states people search for when they're looking to move. It's no surprise that Florida real estate and North Carolina real estate are at the top. The warm weather and low cost of living certainly help. It could also be people looking for a second home. However, I was surprised to see that Maine real estate made it second on the list -- is there something about Maine that I don't know about?

For now, I think I'll stay in the D.C. area since it is a nice place to live. The humidity doesn't bother me and there are plenty of good restaurants around. People are generally friendly -- probably those Southerners who moved up north (although technically Washington, D.C., is in the south). Most importantly, my family and friends are in the area, and that's a huge incentive to stick around here.

How about you? Do you constantly look at real estate in other states? If you recently moved out of state, why did you move? Or, maybe you have your own list of states you're checking out ... if so, please share!


Top searched states for real estate on AOL Search:
Posted by at AOL's Hot Searches on June 18, 2007 by Mia