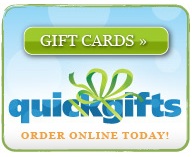 Rentals: Payment & Cancellation Policies
Rivers By The Sea works hard to ensure an unforgettable vacation by the sea. If there are unforeseen circumstances that make your vacation impossible to take, our rental policy is as follows:
When rentals are booked, we take your reservation and a credit card number is furnished to hold the property.

By providing a credit card, you are committing to the rental.

We prepare a rental package and mail it out to you immediately.

Your lease will instruct you to send a signed copy back to us within 2 weeks along with your first payment, which is 20% of the lease total.

If we do not receive your first payment within 14 days (unless you book last minute), we will charge the first payment to your credit card.

If a cancellation occurs after this point, the credit card will be charged the full amount due.

If we are able to fill the rental week, you will be reimbursed less a cancellation fee of $250.

If Rivers By The Sea is forced to cancel a vacation, which is highly unlikely- we will furnish your monies back immediately plus a gift certificate towards another property.