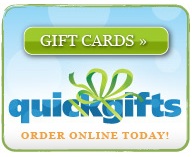 About The Area: Cape Neddick, Maine
Cape Neddick is just one of the four beautiful areas that make up the Yorks of Maine. It is located near the mouth of the York River where it meets with the Atlantic Ocean. Cape Neddick beach is a great beach for kids with many sand bars that are superb for beachcombing collecting shells, looking for sea creatures and exploring.
It's most famous building is the Nubble Lighthouse, the southernmost of Maine's many lighthouses and was established in 1879. The lighthouse was automated in 1987 and is not opened to the public. The tower is 40 feet tall neighboring a 6 room Victorian house that was home to the lighthouse keepers that used to reside here.
"Neddick" is believed to be an Algonkian word meaning "solitary", referring to the nubble of land isolated from the peninsula on which the Nubble Lighthouse resides.
The area features boating, deep sea fishing, a golf course, camping, kayaking, shopping, antiques, restaurants to dine on fresh Maine lobster, and beautiful scenic views.
Rivers By The Sea of York Maine offers Real Estate Sales, Management Services, Long Term Rentals and Vacation Rentals for Cape Neddick Maine and the surrounding area. Contact Us today for more information.