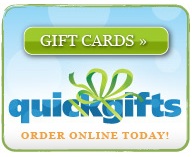 About The Area: York Village, Maine
To live on the ocean, to share in the wonders of a resort community as physically beautiful and culturally rich as York Village Maine, and yet be so convenient to New England's major centers of commerce, culture and transportation, is a dream many have, but few realize.
York Village was settled in The early 1600's mainly by farmers and artisans who brought with them the tools to clear the land and establish a community near the sea. The town remained rural in character until the advent of modern transportation around the turn of the century. Thus, York was forever changed from a rural community into a fashionable resort area. Presently, York's year round population is about 14,000. Summer residents add an estimated 26,000 to the year round population.
The love affair between summer visitors and York continues to this day. York has experienced many changes but still retains its small town atmosphere. It is convenient To New England's major centers of commerce, culture, and education. Boston, is an hour's drive to The south, Portland is 45 minutes to the north; to the west is Nashua, Manchester, and Concord. The Lakes Region and White Mountains, which offer recreational opportunities such as boating, fishing, golf, hiking, and skiing, are a little more than an hour away. The entire world is as close as Logan International Airport in Boston.
Rivers By The Sea of York Maine offers Real Estate Sales, Property Management Services, Long Term Rentals and Vacation Rentals for the York Maine area. Contact Us today for more information.