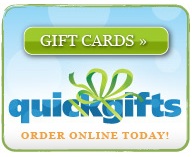 Maine Off Season Vacation Getaways
We at Rivers By The Sea believe in this philosophy whole-heartedly. Off Season Getaways are a must in York, Maine. Rivers By The Sea offers something for everyone.. every season!!
Whether it is a beautiful and scenic autumn weekend that offers more than just foliage but fairs, pumpkin strolls, annual harvestfest and more
......OR a peaceful winter getaway that offers a chance to witness the amazing ocean at full force in the stillness of the surroundings of picturesque York Beach, Maine.
.......Have you thought of a spring retreat? This renewed time of year is refreshing to the soul when you finally start to hear the birds again and smell the fresh dew arising from the earth after a long winter....There is nothing like a shot of spring to get you going!
WHATEVER THE SEASON, MAKE IT A REASON
VACATION MORE, LAUGH OFTEN, LIVE LONG
Winter Rentals
Listing Information for Property ID: 16328 - Short Sands
Have a wonderful vacation with room to breath and relax at this Maine Victorian. Relax on the wrap around porch, walk down to the beach which has great tidal pools, or walk to nearby Cape Neddick Lobster Pound for a sunset dinner. Bring your kayaks and fishing gear! Also very close to golfing. Many bedrooms and plenty of bathroom space! Kitchen is equipped with all amenities needed. Cozy den on main floor with television. Formal living room with gas fireplace for festive evenings after a day at the beach or activities. Large dining room table for fun dinners. Upstairs you will find 4 bedrooms with a bathroom and on the third level you will find a master bedroom suite with private bathroom. Partial ocean views and convenient location to either Cape Neddick or Short Sands Beach. Walking distance to downtown. Escape the hustle and bustle and stay on Shore Road! Great value. Call Rivers By The Sea today to make your reservation at 207-363-3213. This property is available for winter rental also from September through May. 5 bedrooms
Listing Information for Property ID: 16624 - The Nubble
Wonderful newly built home nestled in the Nubble Lighthouse area. Very spacious, clean and bright throughout the entire home. Top floor has ocean views of the Nubble Lighthouse. Living floor has open kitchen, living room, and dining room so there is plenty of living space to feel very relaxed during your York Beach vacation. Street is great for riding bikes and for children. This location is ideal if you don t want to be in the immediate hustle and bustle of all of the beach attractions, yet want a Maine vacation that will offer lots of fun, relaxation, many of sights to see, and just soaking up the wonderful aspects of all that Maine has to offer. Nice quiet nights in this location, and ideal for invigorating morning walks around the Nubble Lightouse loop. Call Rivers By The Sea for more information and to book your vacation today at 207-363-3213. 5 bedrooms
Listing Information for Property ID: 31836 - Short Sands
Ocean front views at Ocean House Condominiums. 2 bedrooms
Listing Information for Property ID: 60048 - OH 307 - Short Sands
Beautiful and luxurious 2 bedroom condo with loft, oceanfront, with a balcony overlooking Short Sands Beach. Acces to pool, hot tub and exercise room. A great spot for a relaxing vacation! 2 bedrooms
Listing Information for Property ID: 16653 - Short Sands
Spacious home within easy walk to Short Sands Beach. Contemporary furnishings with lovely sunporch w/futon and a deck off kitchen and dining area. Ocean views from deck and upper level. Kitchen has been newly renovated for all modern conveniences. Hardwood floors on main floor and open concept kitchen/dining room. In addition, there is a laundry room off of the kitchen for added ease of living. Can be rented with annex apartment for larger groups. This home is located in a sought after area around the corner from Short Sands Beach. Exceptional spot for a relaxing vacation. Reasonably priced in terms of number of people house can accomodate and proximity to the beach and attractions! Home is also available in the winter as well. Call Rivers By The Sea to make your reservation today 207-363-3213. PROPERTY IS AVAILABLE FOR A WINTER RENTAL IN SEPTEMBER THROUGH MAY.
Listing Information for Property ID: 61946 - Josiah Norton Road - Ogunquit
This quaint home is located in Cape Neddick with its country charm and warm kitchen, livingroom, 2 bedrooms, bathroom, screened in porch and open deck. You can go to Ogunquit, York, Portsmouth or Portland. You are just centered in the best spot ever. You have a washer and dryer, dishwasher and cable TV. Just move in and enjoy!
Listing Information for Property ID: 16672 - The Rockaway - Short Sands
PREMIER LOCATION!! Walk to everything....great convenience! This open concept studio would make for a memorable Maine vaction! OUT THE DOOR AND ON THE BEACH. Enjoy nightly strolls along the beach. Cross the street for homemade ice cream and candy. NEVER HASSLE WITH BEACH PARKING! Property available for winter rental in September. Property is pet friendly...so bring the entire family to enjoy your Maine vacation.
Listing Information for Property ID: 16667 - Bowden Cottage - Short Sands, York Beach, Maine
EXCELLENT BEACH LOCATION!! Located just off Ocean Avenue extension this adorable and very clean home is a very close walk to Short Sands Beach. Just a two minute stroll and you will be on the beach ready to start your day! Close to downtown shopping, dining, amusement park and more!! This one-level home has 2 full bedrooms and another bedroom area to sleep additional guests. There is also a spacious living room that has a very comfortable pull-out queen bed for an additional two guests. This vacation home is a real treat.! Private front yard and gas grill provided. Two bedrooms, one bathroom, sleeps 8 people total, many amenities! . So close to beach, you can actually hear and smell the ocean!! This terrific home is available for a winter rental in September through May. Call 207.363.3213 for additional information.
Listing Information for Property ID: 22050 - Harmony Hall - Long Sands, York Beach, Maine
This property is just around the corner from Long Sands Beach. Enjoy the three season room or the private backyard. Also has a fireplace in the event of a cool Maine evening. Great spot , great price!
Listing Information for Property ID: 21628 -O'Malley Estate - Cape Neddick, York, Maine
Absolutely gorgous oceanfront home with ample space inside and out to have a wonderful vacation or special event. This property is situated right on the ocean and the spacious backyard rolls right onto the Maine Rocky Coast and bold ocean. The interior of the home is newly renovated with a state of the art kitchen and desirable amenities throughout. This home is an open concept that has windows throughout to appreciate the spectacular ocean views. Tile floor, granite countertops, and brand new appliances make this home a treat to visit and make yourself home in. The bathrooms are all brand new and a jacuzzi tub is located in Master Bedroom. Plenty of sleeping space and lots of room to make every guest feel wonderful. Reversed living so all bedrooms are on 1st floor and living area and kitchen is on the second floor. The front yard that rolls into ocean is so spacious. This home is truly a wonderful Maine getaway and will be remembered for years to come.
Listing Information for Property ID: 73344 - Short Sands, York Beach, Maine
New Listing! This is an adorable 2.5 bedroom cottage located on Center St. which is right off of Atlantic Ave. Just a 5 minute walk to the beach! The cottage features a modern kitchen, washer and dryer and great sunny rooms. Call today to reserve your week!
Listing Information for Property ID: 72923 - Short Sands, York Beach, Maine
Beautiful brand new Duplex (3 stories), close to Short Sands Beach, hardwood floors, double deck. A three minute walk to the beach and downtown Short Sands. This property is the left hand side and has great ocean views!
Listing Information for Property ID: 65074 - Demetri Beach House - Short Sands, York Beach, Maine
Nicely furnished split level home in York Beach, Maine. Just a five minute walk to either Short Sands Beach or Long Sands Beach. Open concept with cathedral ceiling livingroom and ceiling fan which opens to fully applianced kitchen with dishwasher, dining room with sliders to deck and new gas grill. Laundry room in lower level. There is also a one car garage with parking for three or four more cars.
Listing Information for Property ID: 16627 - Arden Cottage - Short Sands, York Beach, Maine
Maine Cottage with outdoor porch within very close walking distance to Short Sands Beach and downtown. Recent renovations include the roof, the porch, upstairs bathroom and a three season room. Wonderful location. Twin bunk part of the sleeping accomodations.