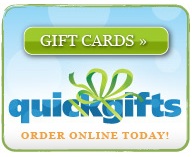 Wedding Accomodations

Looking for your Honeymoon cottage? We have many rental properties available for Maine honeymoons, romantic getaways and special events. Rivers By The Sea can also site out locations for that outdoor wedding by the ocean you have always dreamed of.
Blue Sky On York Beach Restaurant offers fine dining and an elegant setting overlooking the ocean for your rehearsal dinner or wedding reception.
Featured Wedding Party & Guests Accommodations
Listing Information for Property ID: 29520 - Short Sands
A gorgeous oceanfront home just built with sprawling views of the rocky Maine coast. This three bedroom home has first class ammeneties with impeccable decor!! Beautiful granite-marble counter tops and hardwood floors. Enjoy evening libations on a wrap around porch overlooking the Atlantic. Located just off of ocean avenue this property is minutes from either Short sands beach or the "historic" Nubble Lighthouse. Make memories in Maine at this highly sought after vacation home! 3 bedrooms
Listing Information for Property ID: 16698 - Dutch Cottage - Short Sands
This "Quintessential Maine" lovely restored Victorian era cottage sits directly on the rocky cliffs of the Atlantic Ocean, providing spectacular views from every room. There is much character defined in this cottage with its well kept hardwood floors, walls and woodwork throughout. This prime vacation spot provides peace of mind and relaxation and includes a fireplace, sunporch and outdoor deck. A vacation in this home is long to be remembered! Vacation here in the Summer or in the still of a Maine Winter. Every season has its grandeur and promise of a beautiful time away from home. Spending a Holiday here is sure to be a special treat. There are separate quarters below that are rented separately for additional space if needed, as well as other properties available in the area. Beds: 1 queen, 4 double, 2 twin and 1 sleeper sofa. Appreciate the convenience of having your own personal sink in each bedroom. GREAT PROPERTY FOR OFF SEASON GET A WAYS, LONG WEEKENDS OR HOLIDAYS!! PERFECT FOR WEDDING ACCOMODATIONS, FAMILY REUNIONS OR ANY OCCASION!! Please inquire at 207.363.3213 6 bedrooms
Listing Information for Property ID: 16329 - Cahill Cottage - Short Sands
Bold Ocean Views! This property is located in one of York Beach s finest locations. This ideal York Beach property has the space and amenities you seek for a vacation to remember. The short walk to Short Sands Beach and downtown attractions is very picturesque and makes the vacation complete! Enjoy beautiful ocean views from the porch and the open concept picture windows from inside the home. You ll be sure to return to this Maine Summer property, which symbolizes what York Beach truly is. PROPERTY AVAILBALE FOR FALL, WINTER AND SPRING GET A WAYS OR LONG WEEKENDS! Call 207-363-3213 to inquire. Perfect for wedding parties, reunions or special occcasions! 7 bedrooms
Listing Information for Property ID: 75473 - Cape Neddick
This beautiful year round home is less than 10 minutes from Ogunquit Beach by car. A charming home located in the countryside with it s own guest house. Must be seen to appreciate the beauty of the grounds and the privacy that the home affords. This home also features an electric fence and its pet friendly. 4 bedrooms
Rivers Limousine offers limos for rent for your wedding day, honeymoon arrival, bachelor and bachelorette parties and other special occasions.
Have guests coming to your wedding that need accomodations? Rent a home for your wedding guests instead of hotel rooms. Your guests will be able to enjoy their stay in comfort. We have many rental properties available for honeymoons, romantic getaways and special events.
We have many coastal Maine beachfront and waterfront home and cottage rentals to choose from. Contact us today for more information.